Location of Adendorf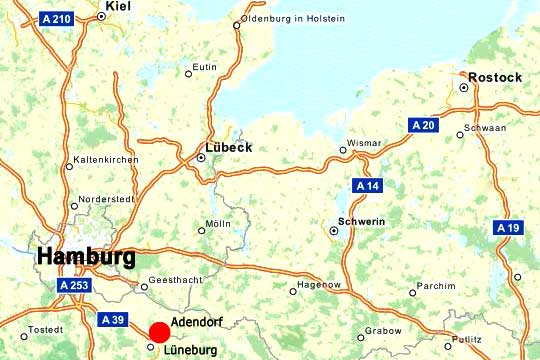 Map data: © OpenStreetMap contributors - Published in DbCL /CC BY-SA
Adendorf on a larger map
ADENDORF ...
... the district of Lüneburg on the edge of the holiday region Lüneburg Heath is inhabited by 10,000 people, there are shops for daily needs, banks and also all other service offerings like
a heated outdoor pool
an ice rink and
a 9 and 18 hole golf course with golf hotel.
The place is well connected with the city of Lüneburg and there are direct bus connections between them.
YOU WILL REACH US ...
from HANNOVER: the motorway A7, exit Soltau-east to Lüneburg
from HAMBURG / BREMEN: take the motorway A1 / A7 and A39 to Lüneburg
from BERLIN: the motorway A24, exit Zarrentin and Lauenburg to Lüneburg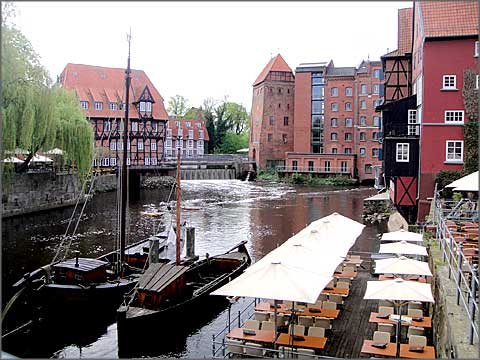 At the old Lüneburg harbor